About the time
The last 50 years have seen the biggest technological revolution since the printing press was invented in the 1400s. Television, transportation, internet, and cell phones have created a new reality for the average person. The modern world provides most people with information about anything that is easily accessible.

The Art
The art that has been created since 1970 has been a mix of many different styles. Some art is political, so it focuses on modern issues like women's rights, industrialism, and globalization. Some art looks a lot like Fauvism and Abstract Expressionism. Realism comes across in the photography of landscapes and people. Television and the internet have also revolutionized visual art.
Materials
Artist use oil and other paints on canvas, photography, found objects, and printmaking.

Gerhard Richter
photopaintings. projected a photo onto a canvas and traced it.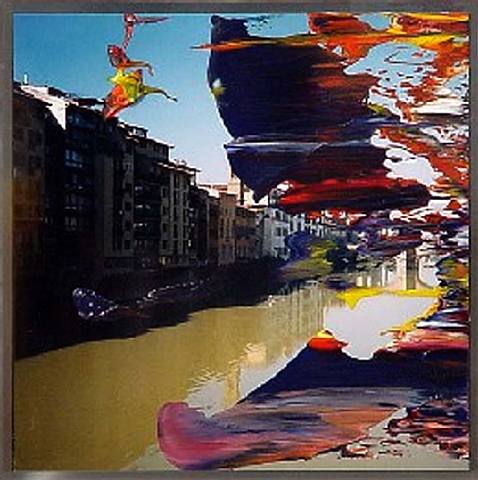 Cindy Sherman
Photographer and film maker focusing on women in society. She's an american photographer and a film director; best known for her conceptual portraits. Photographing herself in a range of costumes. For example in her landmark 69 photograph series,the complete untitled film stills (1977 - 1980)Sherman appeared as B- movie,foreign film and film noir style actresses.
Anselm Kiefer
He was born at Donaueschinge in 1945, he's a painter and a sculptor. his work incorporates materials such as straw, ash, clay, lead, and shellac.
Frank Gehry
architect famous for Bilbao museum in Spain pictured below and other buildings with odd angles. Most of his work falls within the style of Deconsrtuctivism. Canadian American,Architect based in Los Angeles,California,tourist attractions.
Zaha Hadid designs buildings in the Middle East in a city called Dubai. Dubai is a very rich city in which there is a lot of modern architecture. She recently won the 2010 stirling prize for one of her most celebrated work, the maxxi in Rome.
Born in 1950 in Bughdad,Iraq.Degree in mathematics.
_____________________________________________________________________________________________________________________________________
Review Test

Go to the Review Test Page and click on the last review test. Fill in the answer sheet with the answers and turn it in to Ms. Allekotte for a grade.